The Penticton Silver Bullets hit the road Friday morning, Oct. 21, leaving at 3 a.m. and arriving on the Sunshine Coast to start a two-game weekend slate with the Powell River Regals.
In a rematch from Oct. 15, the Silver Bullets played their first road game in nearly 30 years but lost to Powell River 4-2 in a spirited, physical, and "frustrating" affair, according to team captain Matthew Fraser.
After jumping ahead 2-0, Penticton (3-1-0) surrendered four unanswered markers after finding themselves killing penalties more often than not.
The Silver Bullets returned to the ice Saturday, Oct. 22, with a 5-3 triumph over the Sunshine Coast squad to secure their third win in the Independent Division.
Penticton's roster includes former NHLer Colton Gillies, who originally hails from White Rock. The forward played for both the Minnesota Wild and Columbus Blue Jackets from 2008 to 2013 and is currently a local firefighter, according to a recruitment report.
Gillies did not make the trip to Powell River for the team's recent road trip but is expected to return to action when the team resumes its schedule in December.
Defenceman Jagger Dirk, meanwhile, was a farm hand in the Vancouver Canucks' system during the 2018-2019 season. He suited up in the AHL accordingly, for the Utica Comets.
The 2022-2023 roster is as follows:
Forward- Sasha Golin, Marcel Fuchs, Kelly Loudoun, Keaghen Roberts, Matthew Fraser, Mitch MacMillan, Nick Kapusty, Brett Armstrong, Colton Gillies, Brandon Watson, Parker Gaudet, Nick Graham, Mort Johnston, Mark Petry, Daylan Robertson
Defence- Jagger Dirk, Archie McKinnon, Brennan Wilson, Alex McFayden, Cam Dobransky, Seth Schmidt, Chad Taylor, Ryan Bremner
Goalie- Connor Potter, Pierce Diamond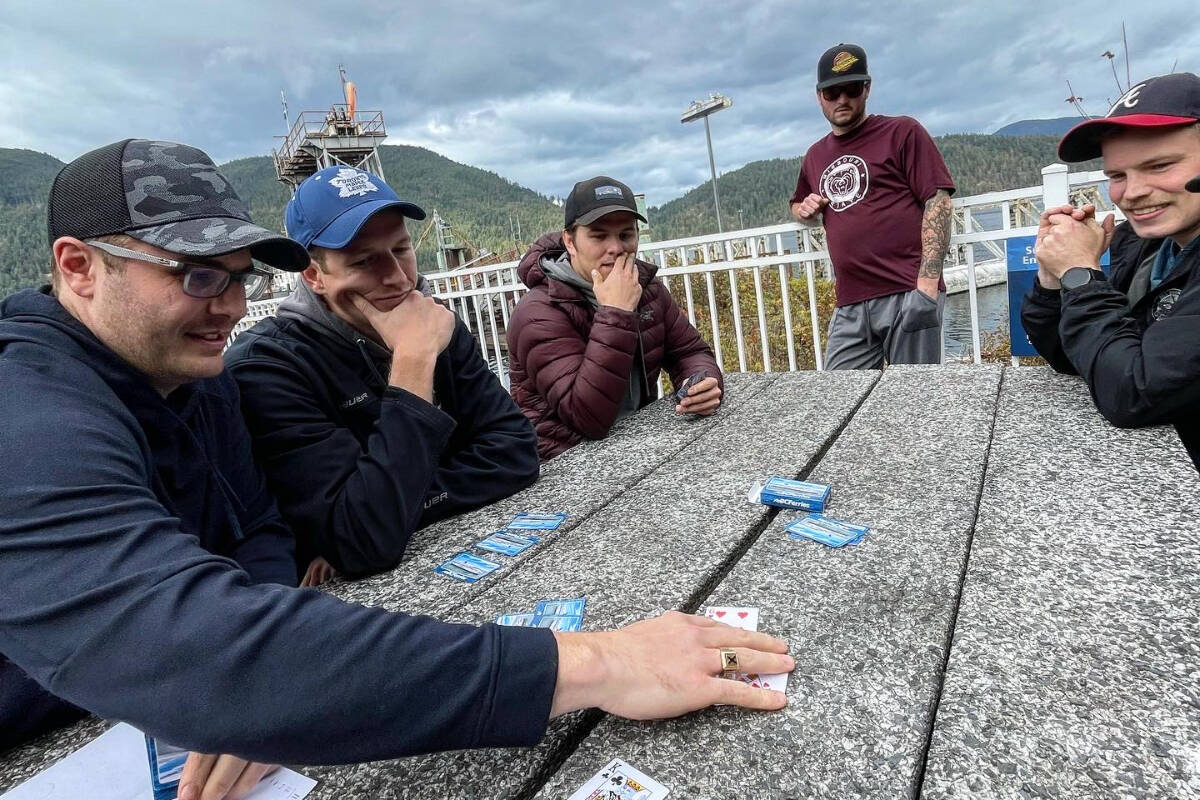 Joined by the Regals (1-3-0) and Rossland Warriors, Penticton will play in the Independent Division all year long with hopes of qualifying for B.C.'s Coy Cup in March 2023.
Fraser says the divisional playoff format, amid the unusual three-team pool, will be figured out later in the season.
The Silver Bullets are back in action on Dec. 9 and 10 when they travel to Rossland to battle the Warriors.
After its two-game road swing, Penticton returns to Memorial Arena on Dec. 17 for a showdown against the Regals. The South Okanagan Events Centre will host the teams' weekend rematch on Dec. 18.
This season's schedule can be found here, with all games free of admission.
---