Internationally acclaimed Shuswap author Gail Anderson-Dargatz released her most recent novel, The Almost Widow, this month. By May 19 it had already hit both the Canadian independent bookstores' bestseller list and the Globe and Mail bestselling Canadian Fiction list. The following is a portion of an email interview with Salmon Arm Observer reporter Martha Wickett.
• I am curious about your statement that writing this book rejuvenated your writing life. Can you say more about that?
Most of us hit a point where our career doesn't hold the same energy as it used to. I hit that point in my early fifties when I even contemplated giving up writing altogether. But then I decided to find the play in writing again. For me, that meant stepping aside from the literary novel and into other genres, the commercial thriller for one. I asked my agent if she felt I should write a thriller thinking she'd likely say no, but she said yes, and found me a supportive editor at HarperCollins. I wrote first The Almost Wife and then The Almost Widow and found the fun in writing again. That's not to say I'll stop writing literary. In fact, I don't think I can help bringing something of my literary sensibilities into the thriller. Just this past week, Jamie Portman wrote in a Post Media piece that The Almost Widow "is, most assuredly, a novel of suspense, but it also defies convenient classification as a mere wilderness thriller. It can also qualify as a work of serious literary fiction." I was delighted to see that as I worked hard to elevate the writing while maintaining reader expectations for the genre.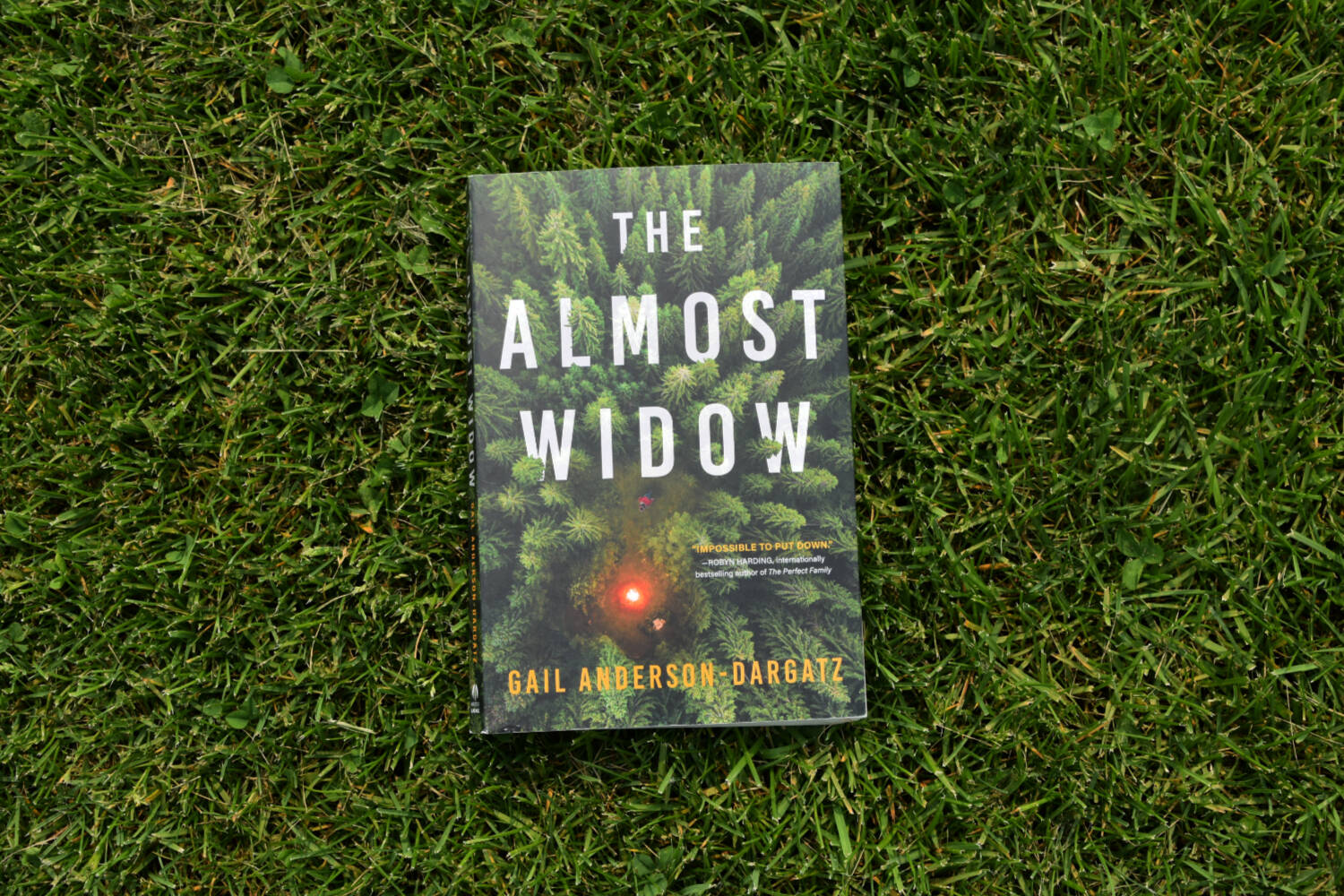 • Was this a relatively quick novel to write? And what was the best thing about writing it and what was the most difficult?
I've learned so much from writing commercial fiction. The biggest thing: to fully plan and structure the novel before sitting down to write the discovery draft. I now begin by writing a synopsis, then a chapter outline, before I dive into writing. That saves a huge amount of time and effort, as I have a map to guide me. It took me nine years to write The Spawning Grounds. It took me two years to write The Almost Widow.
The best thing about writing The Almost Widow is also the hardest thing: the plot twists! As I was sculpting the chapter outline, and even well into the writing, the twists kept popping up and surprising me and, of course, that meant big changes in the writing I had already done. But I had a hell of a lot of fun going back and roughing in the necessary elements to make the plot twists work.
• I'd like to ask about the supernatural-type experiences in the book, when Ben's figure appeared to Piper and Noah.
I don't think I've written a book without a ghost or doppelganger. Here the ghost of the husband, Ben, is a useful way to show his continued presence for my protagonist, Piper, after he goes missing, and that, in her grief, she can't let him go. But I was also honoring experiences that many of us have when we lose someone we love. We see them in our dreams or on the street; we hear their voices, or we hear them coming in the door, long after they are gone. It's one way we process grief.
• As a Shuswap resident, I enjoyed the John Bjornstrom similarity, and it's so interesting that you heard many bushmen stories from your parents.
When readers hear there is a bushman in this novel, I suspect they will immediately think of 'the bushman of the Shuswap,' John Bjornstrom. But as I say in the acknowledgements, my father was a mountain man, and I grew up hearing stories about bushmen, going back to the 1930s, from both him and my mother. I had also written about bushmen in my first novel, The Cure for Death by Lighting, long before Bjornstrom's infamous activities in the Shuswap. The bushman I created in The Almost Widow was inspired in part by my family stories, but more from the research I did on mental illness and grief. Will I write about bushmen again in future books? I'm not sure. But the bushman in The Almost Widow is, for me, a manifestation of grief. And that's what I was most interested in as I wrote this novel: how grief plays out in our lives after we lose someone; how as a result we can feel lost and alone in the wilderness; how we must find our way back to ourselves. That's what the 'Green Man' is about, for me, in this novel.
• What projects are you working on now and what's next? Is there another 'Almost' on the way? Any idea when your readers can look forward to another novel arriving?
The Almost Widow and The Almost Wife are two distinct stories with different characters and different locations. The Almost Wife was set on Manitoulin Island in Ontario. The Almost Widow is set in the inland rainforests of B.C. (Very close to home!) Will there be another "Almost" novel? I don't think so. But I am working on the next book. This one is set on Vancouver Island and here I'm stepping a bit more into romance and a little bit into time travel within an upmarket novel. So, I'm playing again! This next one will likely be out in 2025.
---
martha.wickett@saobserver.net
Like us on Facebook and follow us on Twitter
and subscribe to our daily
newsletter
.