The Penticton Vees' home rink will be full of pink when they return to the South Okanagan Events Centre next month.
Penticton is hosting its eighth annual "Pink the Rink" night in support of anti-bullying causes on Feb. 10, when the team welcomes the Coquitlam Express.
Vees players will be wearing special pink jerseys on the ice. The sweaters will be auctioned off online following the game.
Fans are also encouraged to wear pink, with special-themed merchandise now available at the team's in-arena store.
"Our Pink the Rink night helps spread awareness for the anti-bullying movement in our community," said Amanda Lysohirka, the Vees' director of ticketing. "This game is a great opportunity to come together to promote healthy self-esteem in our schools, playgrounds, homes and online."
The team has invited local elementary schools to the game, with COBS Bread Bakery expected to give away a $500 prize during a school spirit-cheering contest at the first intermission.
In 2022, the Vees welcomed more than 3,000 fans to the SOEC for the anti-bullying night.
Next month's showdown with the Express also marks the return of Patrick Sexton, Coquitlam's current bench boss who helped lead the Vees to a Fred Page Cup last June as an assistant coach.
Tickets for the game can be purchased at the SOEC's box office, as well as online at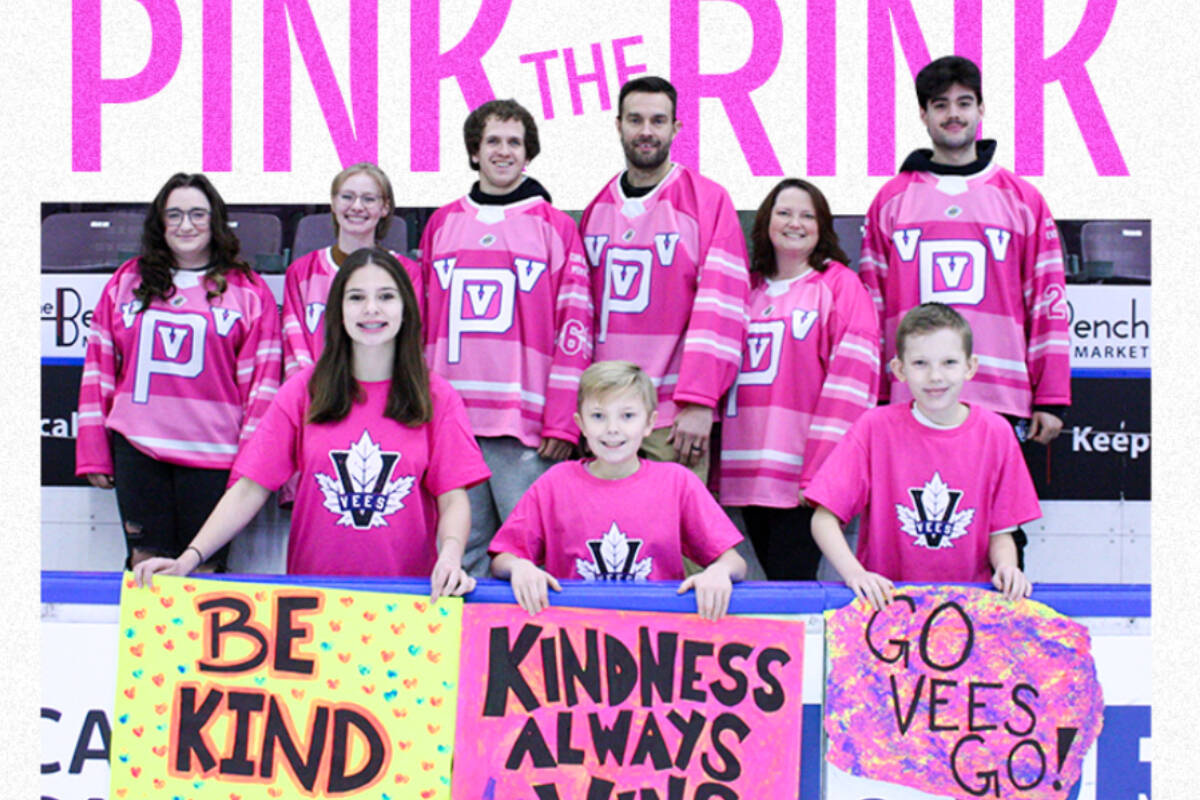 ---