Have you ever dreamed of owning your own store just after celebrating your 27th birthday?
That's the dream Nick Rooney is living right now, and opened his own store, iThrift, in Rutland over the weekend. To promote this store, he posted about it on Friday night (Jan. 27) in the 'Kelowna Marketplace and Classifieds' saying his store was opening on Saturday, hoping for 10-20 people to come check the store out. But what did happen, he didn't expect right away.
"Opening weekend was pretty crazy," said Rooney. "I wasn't really expecting too many people. I was hoping maybe 10, 20 people came out to show support but the Kelowna community really went above and beyond. We had about 1,000 customers come through the doors between Saturday and Sunday."
Originally from Thunder Bay, Ont., Rooney moved to Kelowna during the pandemic.
"I just wanted something new," said Rooney. "I wanted to grow up, I was a bit immature at the time and I needed to get away from that headspace and my same habits I had back there. I came to Kelowna for a fresh start."
While selling cars, Rooney has always had the idea to have his own store.
"It's been in my head for about two years," said Rooney. "I really put the game plan in place in August. Since then, I really didn't taken any days off. I love selling, I love sales but it's hard for me to stick to one thing, that's what I love about the thrift store, you never know what you're going to get."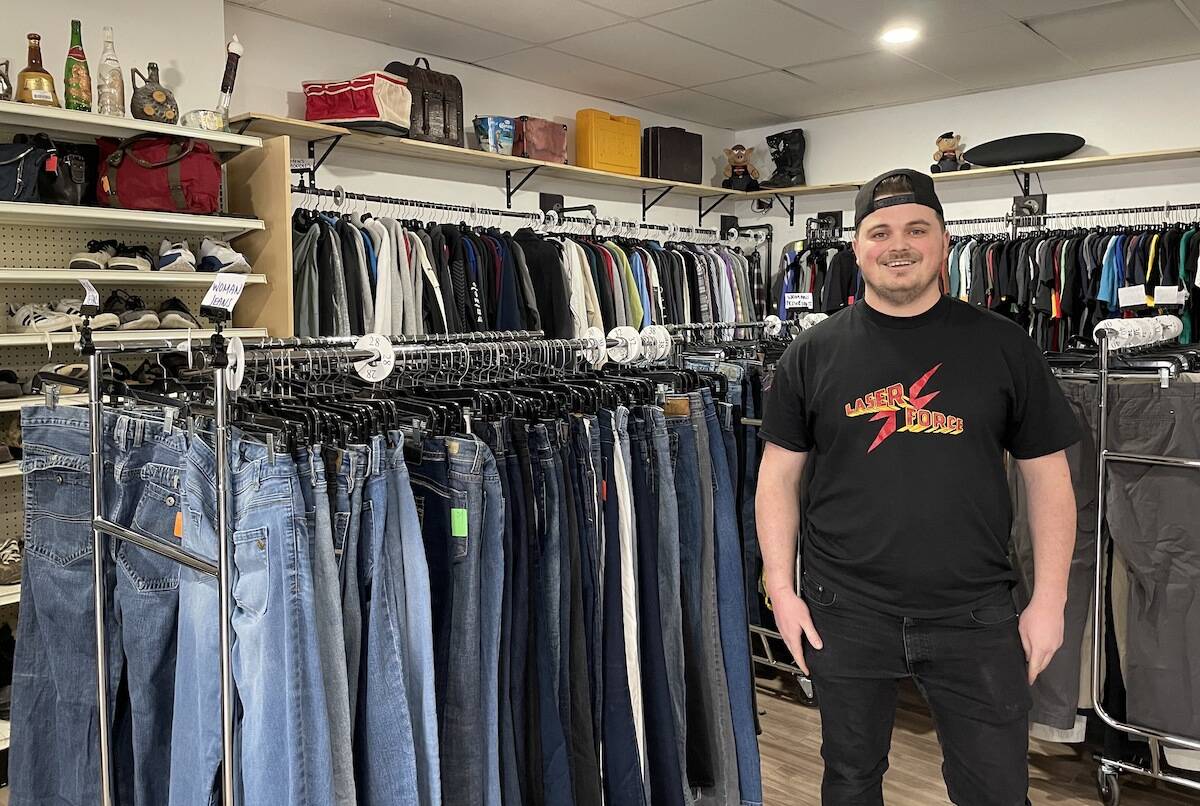 Rooney locked down this Rutland location on Sept. 1 and starting collecting inventory from garage sales, auctions, and more.
"Getting the inventory wasn't the hard part, the hard part was going through the inventory," said Rooney, who also printed out barcodes for every item. He collected all the inventory himself for the stores launch, but is now accepting donations from the public.
One of the parts of the store that's the most important to Rooney is the section where he had old video games and video game consoles for sale.
"Penticton has a really big store for video games, same as Vernon and there's nothing really in Kelowna on a large scale for old retro video games and collectables," said Rooney. "What I wanted to do in this store was to have a section off to the side that specializes in vintage video games and collectables and if that goes well, I wanted to expand that side."
The majority of consoles he had in store sold over the course of opening weekend.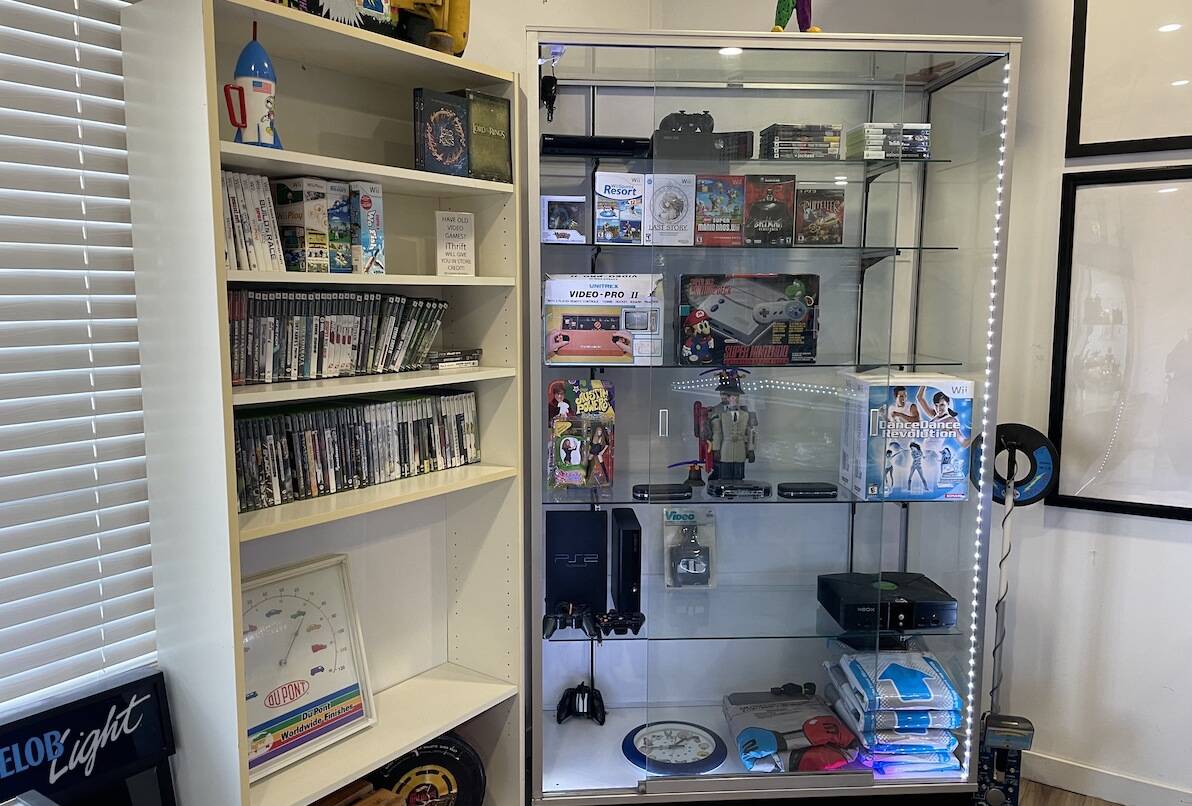 One of his other goals is to have an online shopping option for people, including a delivery service so people can shop online and get it brought to them.
"I want to reinvent the way people thrift," said Rooney. "I want to create a platform where people could thrift from home."
Rooney opened the store despite everything not being finalized, including a logo and a website, which Rooney is now making a priority to finish.
In the six months it took to open the store, Rooney made sacrifices, which included sleeping on an air mattress in the store over the course of November and December.
"[The store] means the world to me," said Rooney. "It was quite emotional seeing the Facebook post blow up. I sacrificed pretty much everything to get this going. There was a time I had an air mattress and I was living [in the store].
After moving across the country, he says his team of five is his family right now, adding he might hire a few more people.
"I want to be one of the cheapest thrift stores around because the cost of living nowadays is so high, and be the place to go where collectors could still get a really good price on some collectables."
iThrift is located at 189 Hwy. 33 East.
---
@cunninghamjordy
jordy.cunningham@kelownacapnews.com
Like us on Facebook and follow us on Twitter.